Specialty Geosynthetic Products
Geosynthetics Australia offers a wide range of high quality geosynthetic products in commercial quantities manufactured by leading Chinese geosynthetic manufacturers. We develop geosynthetic products to international specifications and supply these for projects throughout Australia. Our products include speciality coating fabrics, slit & spilt film woven fabrics, geosynthetic clay liners (GCL), nonwoven geotextiles, reinforced geomembranes, woven geotextiles, erosion control mats and drainage systems.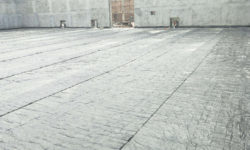 For a country that consumes over six hundred million tonnes of grain a year optimising grain storage capacity is a major priority for China. Up to 100 million tonnes are stored outdoors and losses are substantial. China has added 82.5 million tonnes of grain storage capacity in the past five…
Kingborough Council selected Swellseal MS 4000 Geosynthetic Clay Liner due to its performance, ease of installation and significant cost savings compared to similar products. Made from high quality natural sodium bentonite granules, the 5m wide Swellseal MS 4000 rolls gave superior coverage with less dust emission.
Swellseal is now available in 5.7m wide rolls. Wider rolls mean less overlaps and delivers savings of more than 10% in material and installation costs, compared to 5m wide rolls. Made with 4000gsm high quality natural sodium bentonite granules, this GCL has a hydraulic conductivity (k value) of 3×10-11m/s. Granulated…